Web Sites
These web sites are those that I have authored myself, and some that are managed for others. Some are a mixture, ie they contain articles by many varied writers, such as Longevity Report.

Select the site that you wish to see from the bar at the top, when the bar remains for you to navigate these sites. Alternatively, use the links herein and your browser's "back" button in the traditional manner.


Porthtowan is a village on the coast of Cornwall near Redruth. This site provides a virtual reality walk around it, with opportunities to make virtual time travel trips into its past.


Alec Harley Reeves, CBE, was accredited as the inventor of Pulse Code Modulation, which is necessary for many of the technological products we take for granted these days. He also was the inventor of an accurate bombing system in World War 2 called Oboe, without which the course of the war could have been very different. His SYNSOL proposal has some similarities to wireless networking systems today. Read about these things and the man himself on this site.


Arthur Bowker was a potter who worked in the middle of the 20th century. He was the son of a coal miner and rather than follow in his father's footsteps in a drab world vowed to bring some beautiful things to these people's lives, and so became a potter specialising in fine bone china. This site celebrates his life and works.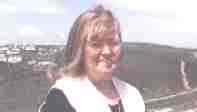 Chrissie de Rivaz writes romantic fiction under her previous name of Chrissie Loveday, which seems most apt for this sort of work. This site provides examples of her work in this field and also her educational writing for pupils with special needs and their teachers.

Autopsy Choice is a site which examines the issues surrounding people's freedom with regards to their own bodies. There are links to government publications and various web sites.



Holistic Cornwall is a site I manage but which is authored by someone else. It covers holistic services in Cornwall, and is of interest to people who live there as well as those who see Cornwall as a place where special people gather.

The Family de Rivaz site contains a family tree and various articles about members of this family, going back many generations. The site contains articles about an eclectic range of subjects such as the first hydrogen powered car and the last of the spa physicians.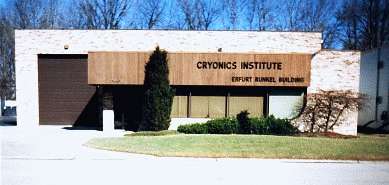 Cryonics Europe is a site for people living outside the USA and who are interested in cryopreservation. Browsers can take a look at this fascinating subject secure in the knowledge that no salesmen will telephone! As well as the mechanics of signing up yourself, you can read about the implications, such as religious considerations.

Longevity Report is a newsletter that has been running since the 1980s concerning the use of science and technology to extend human lifespan indefinitely. The concept of immortality is irrational - you'd have to live forever to know you can live forever, and forever never comes. However the inevitability of aging and death is a technological problem that is soluble, and more and more accident damage can be repaired. Thus although lifespan will remain finite, it can also be indefinite rather than limited to 65 to 120 years as at present.


Norovirus. The Norovirus (formerly known as the Norwalk Virus) is a particularly repulsive virus that reproduces by coupling with a human host and inducing vomiting. The purpose of this is to spread millions of virus particles into the air which contaminate other people to continue the process. This web site collects information provided by dedicated professionals whose aim is to eliminate this disease from the planet.

The Venturists are a another group that explore the philosophical implications of indefinite lifespan and the technologies that will make this possible. They also run a retirement community near Phoenix, Arizona for like minded people. News of this is posted to this site.


Eclipse 2090 An eclipse that will take place in Cornwall 2090, together with an article on the 1999 eclipse.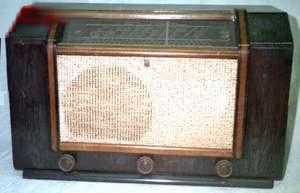 Maritime Radio. This site contains some recordings of old tape loops used by maritime radio telephone services for station identification and receiver adjustment purposes. Receiver tuning was once called "syntony" - listen carefully to Rome Radio and see that the Italians still did in the 1960s.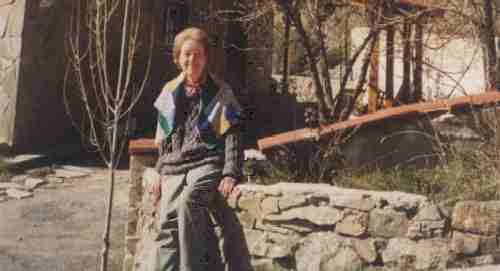 Nomad is a site I manage written by a "wandering scholar" - someone who has no fixed abode and lives for various periods in different European cities. Contains diaries and articles on the subject.

Inventor's Report. Have you got a good idea but can't be bothered with patent lawyers etc, and would otherwise forget about it? Instead why not post it here.
Music free of copyright. Have you got a good tune but can't be bothered with lawyers etc, and would otherwise forget about it? Instead why not post it here as a midi file.
Bed and Breakfast. Bed and breakfast in an idyllic situation near St Colomb in Cornwall.
Reciprocal links.Various reciprocal links, including a special web search program, free voicemail/fax (use when all those web sites and mail order companies want your phone number to irritate you at the wrong moment with sales talk) and more.
Autobiography of a Cornish Smuggler 1749-1809. Covers riproaring adventures and Methodist philosophy. A rare contemporary historic perspective of the late 18th century and philosophy of the time joins the collective "consciousness" of the web. It features Harry Carter, of Cliff Cottage, Prussia Cove, Cornwall. (Also known as Porth Leah).
Light Meditations. (on behalf of the composer) Details and samples from a CD of music for relaxation or meditation. Guided Meditations channeling light and love for the healing of mankind, covering subject such as Angels, Dolphins, Crystals and Ascended masters, accompanied by uplifting flute, string and piano music.

Annieb Art. (on behalf of the artist) Details and samples from a portfolio of painting by a Cornish artist based in Portreath.

Rough Clay. (on behalf of the author) Rough Clay is the story of a man determined to shed his mining heritage to create fine china in the Staffordhsire Potteries of last century. Threatened with life in coal pits of war torn Britain, Archie decides to pursue his own ambitions. Despite the opposition of a sour mother, he finds love and happiness. He is determined that he will make something beautiful affordable to all. It a life of success and failure, great happiness and great sadness.

Judi Strega Art. (on behalf of the artist) Details and samples from a portfolio of painting by a Cornish artist based in Porthtowan and Truro.