Novels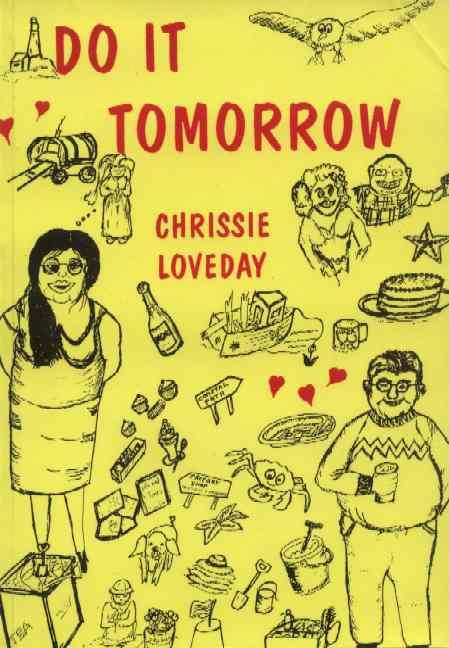 First Chapters only
Do It Tomorrow - Tas is a lady who likes her own way and has the great gift of always being right. When she meets Mel, she knows she has met the one man who will complement her talents and do whatever she asks of him. All he needs is a good meal, as often as possible, and he'll do his best to follow her suggestions for whatever is the latest money making idea. The main problem is following the idea through. Luckily, Tas always has another, better way of making their fortune. Romance blossoms for the unlikely pair as they live their unusual life in the beauty of Cornwall.

There is a self published version available on the web, but an ordinary publisher is sought for the concept if not this particular version. Click for the first chapter followed by a purchase link.
Love in Haste - When journalist Megan Belmore is asked to research dating agencies, she accuses her editor of exploitation. Nevertheless, she accepts the challenge and sets out to meet her first date. Only some way into her chat-up routine, does she discover she has the wrong man. Reed Marshall is smitten and soon engineers further contact. His impulsive proposal leaves her gasping but she accepts and the wedding soon follows. The round-the-world honeymoon isn't quite what she was expecting. The troubles begin in earnest. Just when things look their blackest, Megan's brother and Reed's sister are also beginning a romance. A tangled, complex series of events follow ... can there possibly be a happy ending?

First Chapters only
Flying Free
(8 to 11)
Kim and her mother move to Cornwall when her parents separate. She knows she will hate the tiny cottage and no 'decent shops'. She meets the 'Impossible' Davie. Together, they begin and number of adventures. Kim meets Davie's grannie, Izzie, an unlikely lady who changes the colour of her hair almost daily and wears very bright clothes. She is said to be a witch. Mysterious things happen around her and she always has a large collection of sick animals who need treatment. Kim begins to realise that life in Cornwall is much better than before and she knows this is where she wants to be.
Tiki
Suitable for 8 to 11 year olds.
- A time-travel story set in modern day Britain and nineteenth century New Zealand. A Tiki, a Maori carving is the link between the two worlds. Paul meets Uenuku and discovers something of his world while the Maori boy has to come to terms with computers and the weird kind of fish that have fingers. It is some time before Paul realises that not only is he magically travelling to New Zealand but also back in time. They have many adventures together and a chance discovery makes Paul realise that he must find a way to go back very urgently. It is life or death. Will he make it?
On the Moors
(For slow readers 8 upwards)
Jane and Kate are friends. They live on Bodmin Moor and ride their ponies whenever they can. One day, something scares Kate's pony and she falls off. She is unconscious and a thunder storm terrifies the pinies even more. They run off and the two girls are left alone. Jane tries to make her friend comfortable but daren't leave her. When the rain stops, the fog comes down. The girls hear strange noises in the dark and remember the stories about the Beast of Bodmin, a huge cat-like creature that only comes out in the dark. How can they survive a night in winter with such a monster around?