Kindle edition: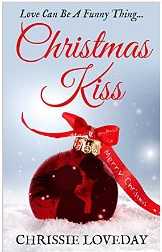 Sarah Pennyweather had never believed in love. As a family lawyer, she spends her days trying to appease bitter spouses as they battle through divorce proceedings. It was enough to turn any romantic into a cynic. For that reason, there was only one significant other in her life: Major, her beloved stallion.

When Sarah injures her arm, she finds herself unable to take care of her horse. A handsome stranger, riding past the entrance to her small paddock, offers to take care of Major until she is back to full health. It seems too good to be true. The next day, a new partner arrives at her office with plans to restructure the firm, with familiar cool grey eyes. It seems that this is one tempting offer which will be impossible to refuse.

As they grow close, it soon becomes clear that they share more than a love of horses and that some feelings cannot be ignored.

Her friends and family tell Sarah that Alex Weston is her perfect match: handsome, educated, and ambitious. But something is holding Sarah back. Can Sarah open her heart to this new man, after so many years of cynicism? Can Alex escape the controlling clutches of his overbearing mother?

This is a story about life, laughter, and allowing yourself to fall in love... just in time for Christmas. Christmas Kiss is a sparkling romance set against the beautiful backdrop of the Cornish coast.

'A perfectly seasonal page-turner.' - Holly Kinsella, best-selling author of Uptown Girl.

Originally published as A Love Shared.