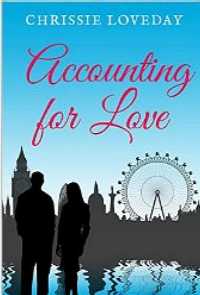 Fiona Theobald is approaching her twenty-fifth birthday, and she feels like she's going nowhere fast.

Living at home in the idyllic town where she grew up, Fiona helps her family run their small fabric business, helps her mother cook the regular Sunday dinners, and fends off advances from the sweet but boring Patrick, her father's accountant at the store.

When Adam, an attractive businessman from London, comes knocking, hoping to strike a deal to sell his London stores to her father, Fiona eagerly takes him up on the offer to come back with him to settle the accounts.

Before the papers can be signed, however, problems arise, namely in the form of Adam's business partner, a spoiled and manipulative woman named Melissa.

As Fiona tries to set things right—both with the books, and within her own mind—she must make a choice: her safe, comfortable world back home, or the new life and love she has found with Adam…

'Accounting for Love' is a touching romance about taking control of your own life.