BBC Radio Cornwall
30 June 2010
Please wait for the soundfile (approx 4.5MB) to download and start playing, or right click here to download it to play from Windows Media Player.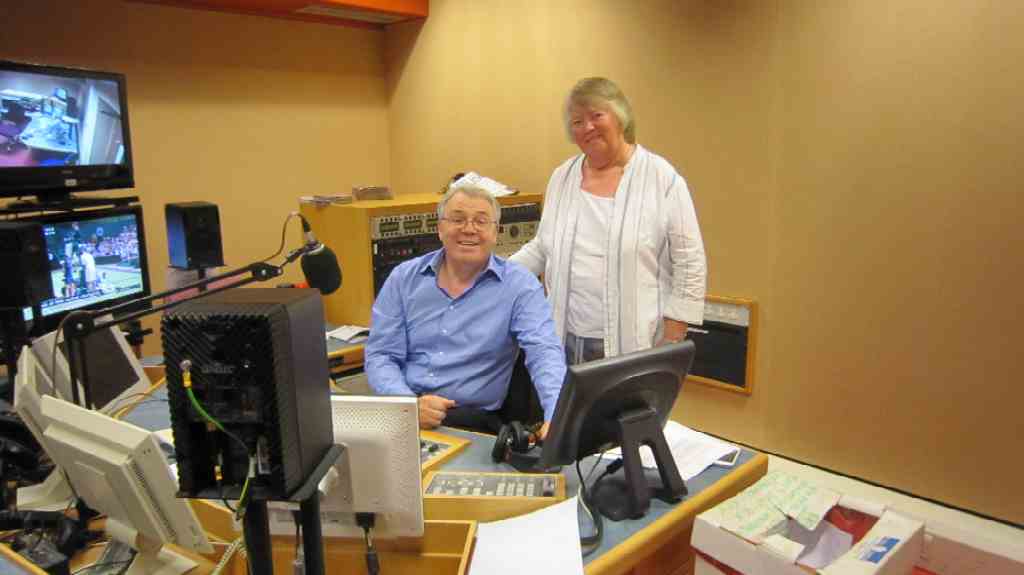 Chrissie in the Radio Cornwall studio in Truro with Martin Bailie.
---
To find out more about Chrissie and her writing, visit
http://www.chrissieloveday.com.